Culture and the environment:
Towards a sustainable partnership
The UK will host the 26th UN Climate Change Conference of the Parties (COP26) in Glasgow from October 31 to November 12, 2021. On this occasion, Culture Montréal is hosting a forum that will highlight the culture's contribution to environmental transition and rally cultural and environmental figures around this important issue. How can culture be a stakeholder in this movement towards empowerment? In what ways can culture help us to overcome climate change and to build a societal model that better respects both humankind and the environment?  
This forum will bring together different artists and cultural figures from Quebec, Scotland and England, as well as environmental organizations.  
The event is organized in partnership with :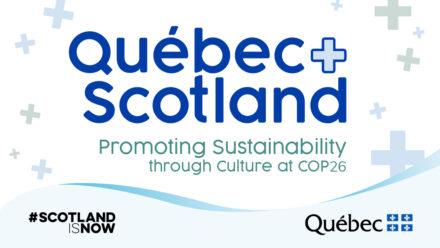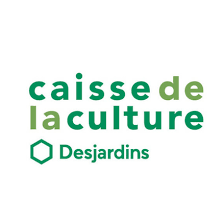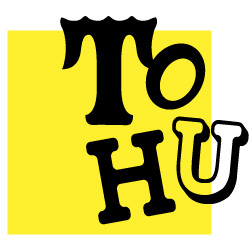 In collaboration with :  Conseil des arts de Montréal, Artenso, Campus de la transition écologique, Réseau des femmes en environnement, Conseil régional de l'environnement de Montréal.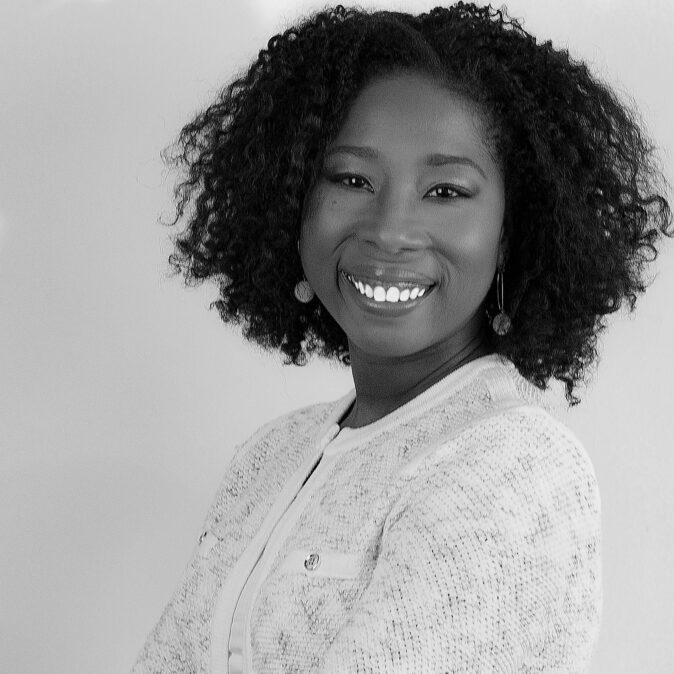 Dorothy Alexandre
Host, Content producer, Communication coach
As a catalyst for dynamic and constructive discussion, Dorothy Alexandre has been navigating the media and communications world with conviction and vision since 2009. This entrepreneur is a host, roundtable moderator, content producer and an equity, diversity and inclusion consultant. Known for her thoroughness and leadership, she anchors her work in promoting and highlighting a broad range of voices and perspectives. As part of her many mandates, she works with NPOs and public, para-public and private organizations.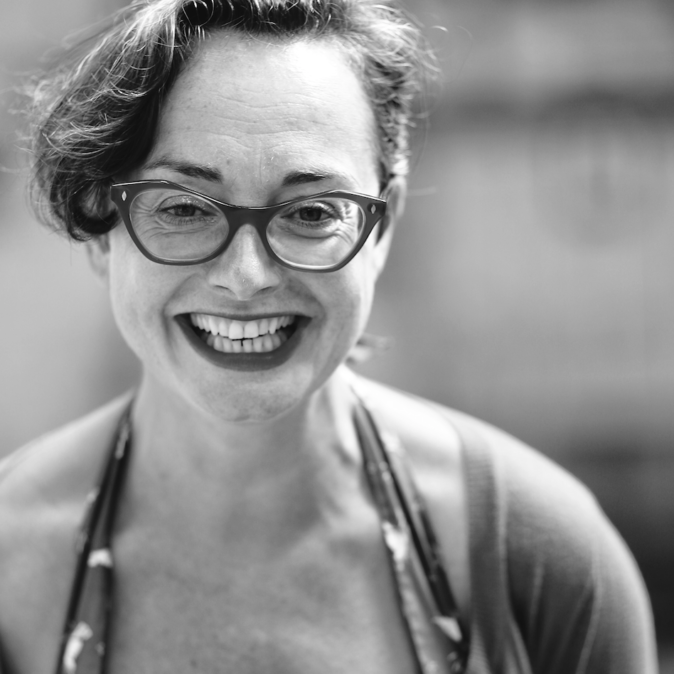 Cathie Boyd
Artistic Director/ Founder CRYPTIC
Cathie Boyd is an internationally respected director, producer and curator known for her ability to inspire others and her strong leadership of creative endeavour. With over 25 years of experience, she is able to work across art forms, from opera to music, visual arts and film while being able to work at a strategic and practical level, often working in new and unusual ways to achieve goals.
Raised in Belfast, Ireland, Cathie graduated from the Royal Conservatoire of Scotland, and set up Cryptic in 1994 with the desire to create innovative music and/or sound-based performances that would 'ravish the senses' of international audiences. Her many years of artistic practice include numerous international commissions and collaborations which have been presented in over 25 countries.
Cathie has been instrumental in providing a key platform for artists around the world by creating Glasgow's Sonica Festival in 2012.  She also has much experience in working with new technologies and was previously awarded a NESTA Fellowship to develop the visual staging of live music – performances include with the Baltimore Symphony Orchestra, BBS SSO, BCMG, London Sinfonietta and NYO.
Awards include Prestige Scotland Arts Collective of the Year 2021/22; Creative Programming for Sonica (Scottish Award for New Music 2018); European Woman of Achievement for the Arts; Outstanding Young Person Award; Junior Chambers of Commerce and an Edinburgh Festival Fringe First. Cathie also serves as President on the Board of IETM (international network for contemporary performing arts).
Previously Anne worked as Producer/Company Manager at Theatre Workshop Edinburgh, a producing and receiving venue, committed to inclusive theatre, employing as well as providing training opportunities to professional disabled performers.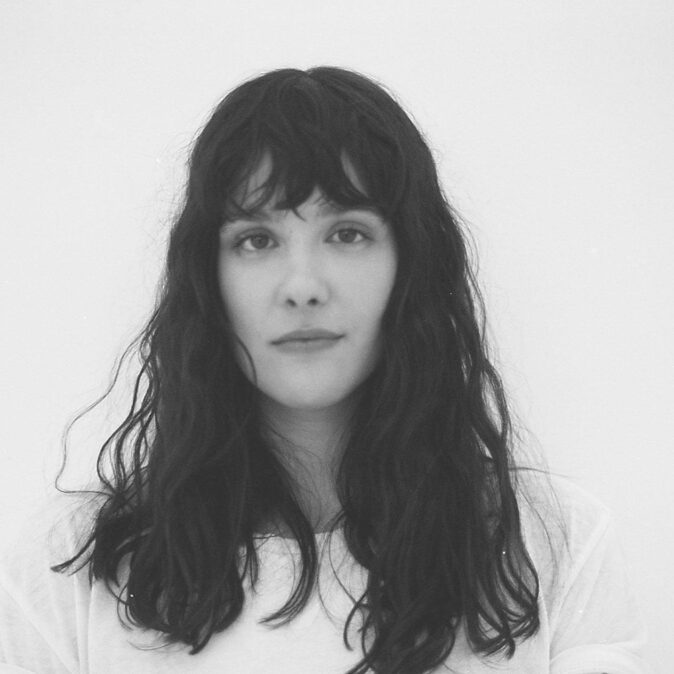 Laurence Lafond-Beaulne
SOFT FABRIC / Half of Milk&Bone / Co-founder of the ACT movement
Trained in classical and jazz music from a very young age, Laurence Lafond-Beaulne is a Canadian multi-instrumentalist, singer-songwriter and producer. She is half of the electropop duo Milk & Bone that has received several nominations and awards. After winning a Juno Award for best electronic album in 2019, she has been focusing more seriously on sound and musical production for the past year. She has composed the soundtracks for numerous films and documentaries, and for two Cirque du Soleil shows. Her voice can be heard on many albums and she has co-written with several artists. Laurence is always mindful of pushing her limits and reinventing herself creatively with every project. An environmental activist, she has co-founded ACT (Artist-Citizens on Tour), which is a movement that fosters environmentally friendly practices and provides artists with the tools to create positive change in the showbusiness industry.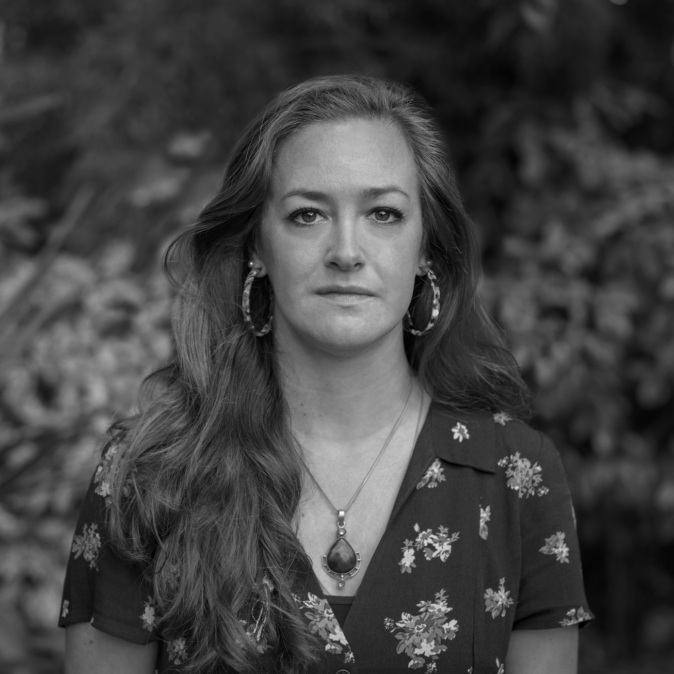 Becky Hazlewood
Environmental Sustainability Project Manager, Julie's Bicycle
Becky joined Julie's Bicycle in July 2019 to work as an Environmental Sustainability Project Manager across the Creative Green, Arts Council England and Cities programmes. Becky has worked in the Sustainability and Environmental sector for over nine years, primarily in the social housing sector. She led the strategy development, implementation and CSR programme for a medium sized housing provider and has experience managing a range of projects in areas such as fuel poverty, energy efficiency, renewable energy, biodiversity and green spaces, sustainable procurement, circular economy, wellbeing initiatives and organisational change. Her long-term enthusiasm for biodiversity conservation led her to expand her work into ecological consultancy and field research, in the UK and abroad. She previously worked as a senior researcher for a small charity in Malawi where she specialised in bat biodiversity monitoring, leading volunteers, managing the community education and outreach programme and mitigating human-wildlife conflicts. Becky holds an MSc in Environmental Sciences from the University of East Anglia and is an Associate member of the Chartered Institute of Ecology and Environmental Management (CIEEM).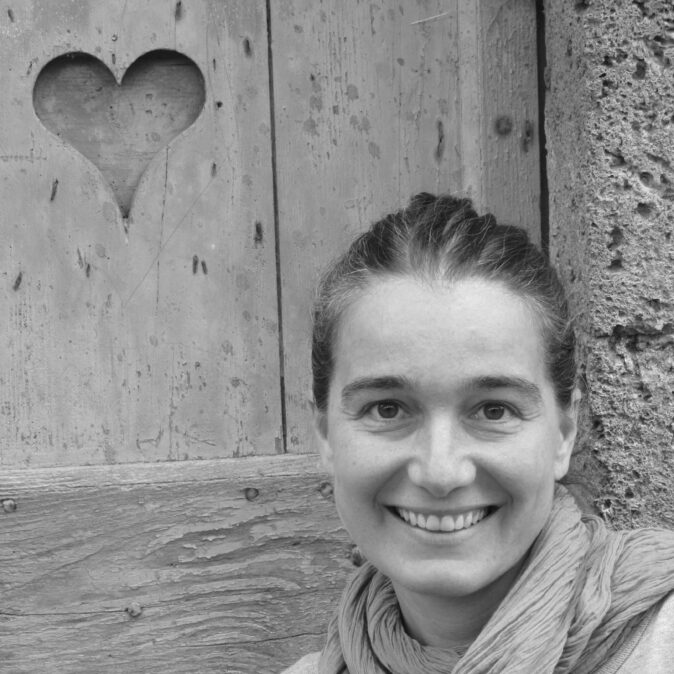 Emmanuelle Hébert
Director of Development and Strategic Partnerships, Campus de la transition écologique
Emmanuelle is committed to the development of the common good. She was a planning advisor for the Culture Department of the Ville de Montréal. She has been involved with many strategic documents, including the development of Vision 2030. Her modus operandi is innovation, concertation and transversality, which allowed her to develop, support and facilitate strategic, cross-sectoral projects and programs. A social entrepreneur, she co-founded and co-directed MU, an NPO that produces murals anchored in the communities. Emmanuelle holds a master's degree in political science, was vice-president of the Conseil des Montréalaises, advocated for diversified political representation and was a commissioner for the États généraux sur la réforme des institutions démocratiques. She is now putting her persuasiveness and unifying leadership to work for the environmental transition.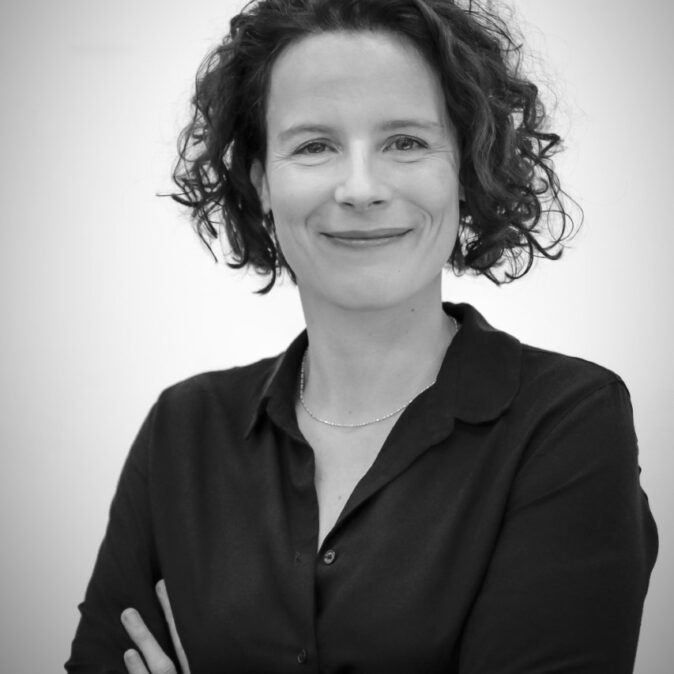 Anne-Catherine Lebeau
Executive Director and Co-Founder, Écoscéno
Trained as an actress at the Moscow Art Theatre School, Anne-Catherine Lebeau has worked with Robert Lepage, Wajdi Mouawad and Alexandre Marine in the Montréal and international theatre scene and with the Cirque du Soleil for about twenty years. Anne-Catherine has a master's degree in cultural business management from HEC Montréal, and she now uses her creativity to deploy the circular economy in Quebec's cultural scene. In October 2019, she co-founded Écoscéno, whose mission is to reduce the environmental impact of Quebec's cultural productions. The organization was crowned as the top NPO for its work in waste reduction by the Conseil régional de l'environnement de Montréal in 2021 and received the 2021 Innovation award from the Conseil des arts de Montréal.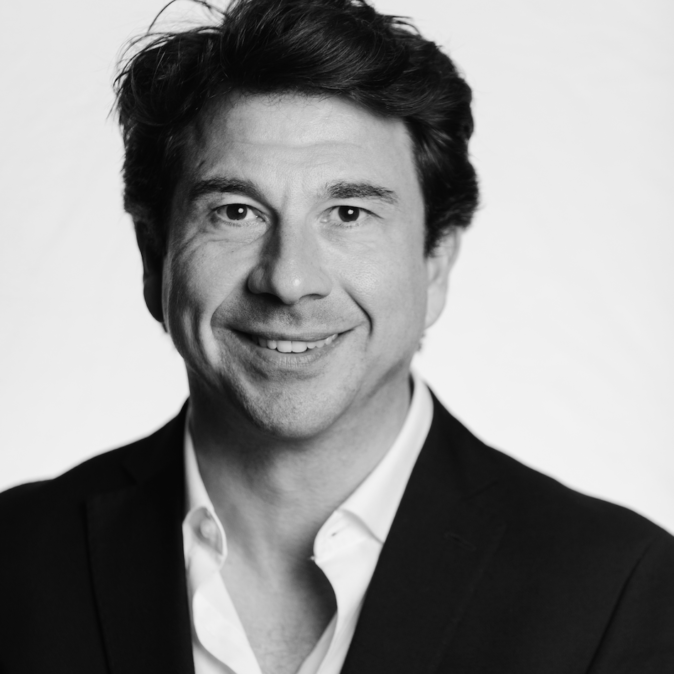 Roy Luxford
Programme Director, Edinburgh International Festival
Roy is Programme Director at the Edinburgh International Festival responsible for the artistic management and producing of the annual 25 day multi art-form festival. Prior to Edinburgh he produced international theatre and dance for the Barbican, Sadler's Wells Theatre, The Young Vic, Brooklyn Academy of Music, Lincoln Center New York, Sydney 2000 Olympic Arts Festival, Chekhov Festival Moscow, and the Venice Biennale amongst many others.
He led three of the UK's foremost producing companies Cheek by Jowl, Michael Clark Company, and DV8 Physical Theatre, and produced the European premiere of Tony Kushner's Homebody/Kabul in London and Tim Supple's version of One Thousand and One Nights for the Edinburgh International Festival.
He is the professional lead on the European Festival Association's Festival Academy – Atelier for Young Producers.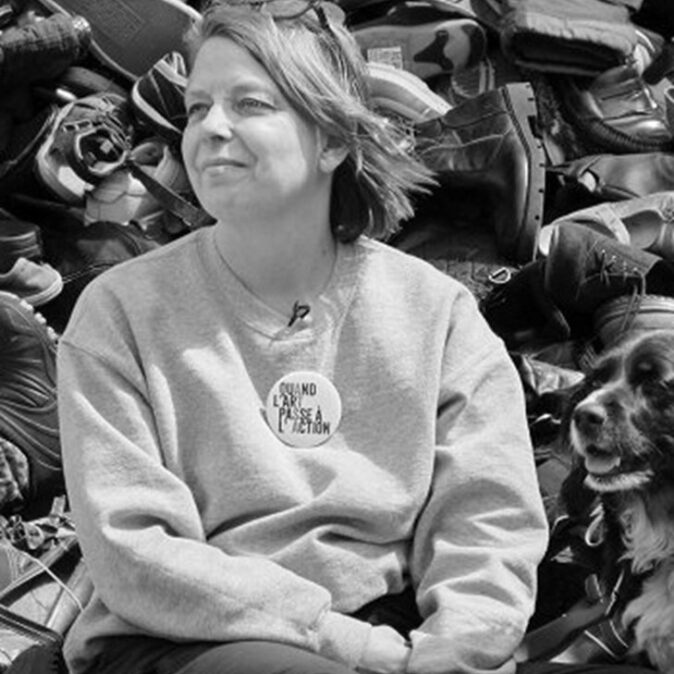 Annie Roy
Co-founder, general and artistic director ATSA, Quand l'Art passe à l'Action
Alongside a career in the world of new dance, Annie Roy co-founded ATSA, Quand l'art passe à l'action in 1997 with her late spouse Pierre Allard, who passed away in November 2018. For 21 years, the partners in life and in art set up over sixty urban projects (installations, events, participative stagings) in public spaces, spotlighting social and environmental injustices that concerned them. ATSA's creations wanted to give the public square back to citizens as a space open to discussions and debates on society.  Annie is continuing to enable ATSA's activism with the biannual Cuisine ta ville 19-21-23, the Cuisine ton Quartier podcast tours, which already include more than 82 interviews with new immigrants from seven Montreal boroughs and will continue meeting with French-speaking newcomers to Canada as of 2022. There's also the CABO project in collaboration with Fréderique P. Corson to promote composting and new projects to come, including Ferme de DATA on the environmental impacts of our online consumption.
Winner of the 2019 YMCA Peace Medal and the 2018 Prix du Jury from the Conseil des Arts de Montréal, ATSA also received the honourable mention of the Mayor of Montreal's Democracy Award in 2013, the 2011 Giverny Capital Prize, the 2010 Pratt & Whitney Canada Nature de l'Art Prize , the Citoyen de la Culture 2008 award presented by Les Arts et la Ville and the Artistes pour la Paix 2008 award.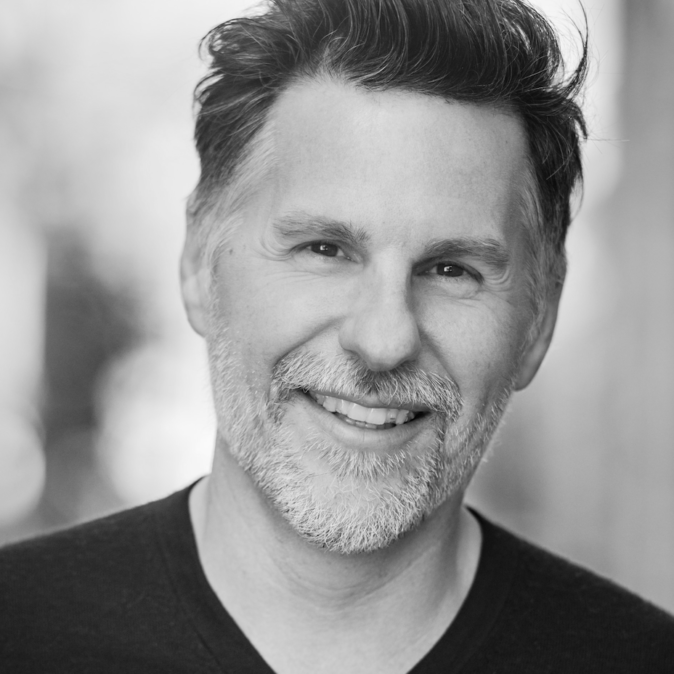 Dave Jenniss
Artistic director, Ondinnok Productions
Dave Jenniss, born to a Quebec mother and an Indigenous father from the Wolastoqiyik Wahsipekuk Nation, is the artistic director for Ondinnok Productions, a multidisciplinary Francophone Indigenous company. He's also an actor, director, playwright and screenwriter.
Since 2008, he has been recognized for his touchingly honest writing connected to his Wolastoq identity. Jenniss stood out as a playwright with his work Wulustek (2008) and its revival in 2011 by Ondinnok Productions, le tambour du temps (2012), Mokatek et l'étoile disparue (2018), Kthakomiq (2018), Toqaq mecimi puwiht /Delphine rêve toujours coming in 2022 and Nmithaqs Sqotewamqol / La cendre de ses os. In addition to being a playwright, Dave is also a screenwriter.  He wrote for the Méchant Trip 2 TV show on APTN in 2017 and is currently finishing writing his first feature film, Mokatek. 
His talent for directing and acting is increasingly being noticed. His work can bee seen in À te regarder ils s'habitueront (2017), a co-production from Théâtre de Quat'sous and orange noyé. The year 2021 has once again showcased his directing talent with l'Enclos de Wabush (2021) co-produced by Ondinnok and Le Nouveau Théâtre expérimental and his own text, Nmithaqs Sqotewamqol / La cendre de ses os at the La Licorne theatre.
Some of Jenniss' work has also been published. Nmithaqs Sqotewamqol / La cendre de ses os and Pokuhule / le tambour du temps in 2021 and Wulustek in 2011 by Dramaturges Éditeurs, and Mokatek et l'étoile disparue, a children's book published by Éditions Hannenorak in 2018.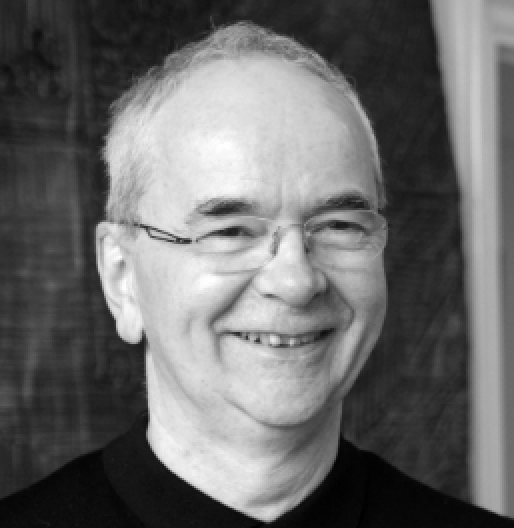 Ben Twist
Director, Creative Carbon Scotland
Ben has been director of Creative Carbon Scotland since 2011, combining over 25 years' experience of producing events and running permanent and temporary venues in the cultural sector with an MSc in Carbon Management and a doctorate in applying complexity theory to social systems in order to bring about more sustainable social practices. He has developed CCS into a leader in both technical support for cultural organisations in carbon management and climate change adaptation, and developing culture's influencing role in addressing climate change. As a theatre director and producer he was the associate director at the Traverse Theatre in Edinburgh and artistic director at Manchester's Contact Theatre. As Chair of the Scottish Arts Council Lottery Committee he facilitated and supported organisational change with many cultural organisations and led the distribution of over £150m of National Lottery funds, mostly to capital projects. He has directed theatre and music theatre as a freelance across the UK, Europe, North America and New Zealand. He was Chair of Scotland's leading chamber classical music group Hebrides Ensemble and Vice-Chair of the Theatres Trust and the Edinburgh Sustainable Development Partnership.
Virtual platform 
Agora is a platform that allows the creation of experiential virtual and hybrid events. Developed by Montreal-based Atypic Labs, Agora is a platform for the city's arts and culture community. Beyond one-way broadcasting, the platform helps energize and engage audiences, providing them with a sense of community, shared experiences and freedom of movement. The variety of options offered, such as broadcasting, direct exchanges and spontaneous networking, allow for increased flexibility for participants who can also move at their own pace through the virtual environments.